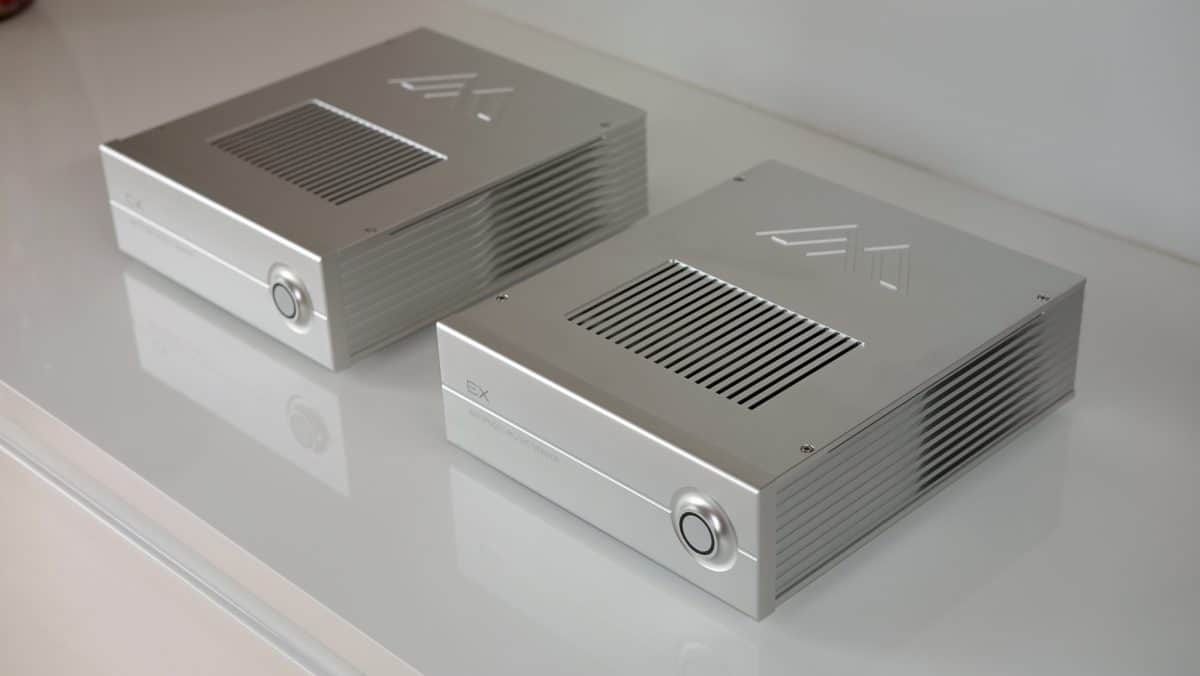 In this solution, the CX is used just to run the Server function that it was optimised for, and this is achieved by simply turning off the Renderer apps, giving complete priority to the Server function.
And the EX is used just to run the Renderer function that it was optimised for, and this is achieved by simply turning off the Server apps, giving complete priority to the Renderer function.
The CX and EX include Direct Ethernet capability, enabling the CX to be connected to the EX with a dedicated, very low noise signal, insulated from extraneous network noise.
With both units running in their optimal mode, and linked by Direct Ethernet, the CX+EX solution provides the absolute state-of-the-art in both sound quality and usability.
The CX is designed so that you can add your own storage disks, enabling you to self-install up to 4TB of HDD or up to 8TB of SSD storage.
Use of SSDs improves dynamics, high frequency sweetness and speed, and is significantly more musically engaging.
If you prefer to have your storage disks pre-installed then your dealer can assist you. You can also run the CX from external storage on a NAS or a USB drive.
Of these alternatives, the NAS sounds much better than a USB drive. Compared to internal SSDs, playing from a NAS will lose a little impact and precision, and navigating a large library will be less 'snappy'.
The results are stunning – not just combining the exceptional transparency of the CX with the exceptional musicality of the EX, but lifting both aspects to a completely new level of naturalness and separation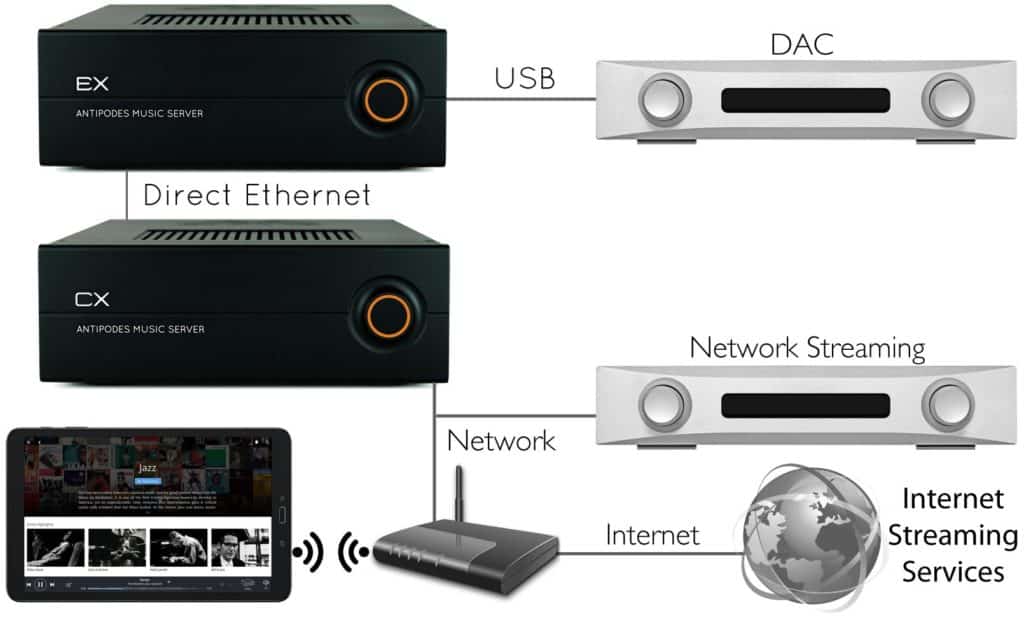 Antipodes Control Panel
Assemble Your Music Library
Integration With Your System
Applications

The Antipodes CX offers a choice of best-of-breed applications, selected via the Antipodes Control Panel.
Music Playback Options
Complete Playback Solutions
DLNA Server Options
DLNA Renderer
Other Playback Options
Reviews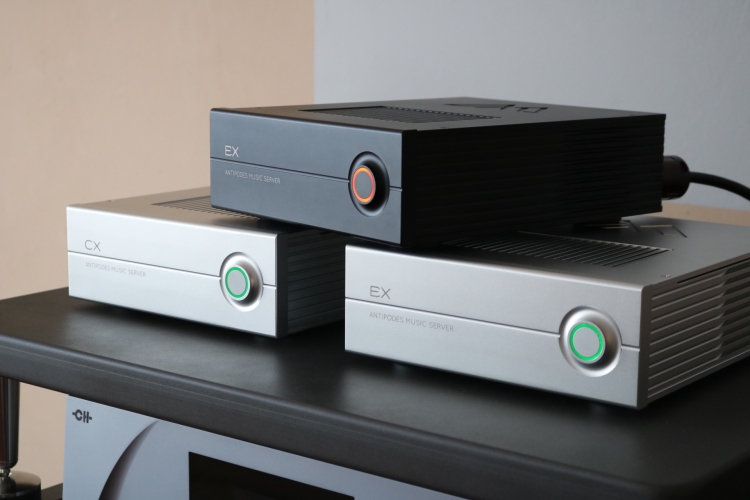 HiFi Advice Review of CX+EX
Christiaan Punter (Founder/Editor of HiFi Advice) first listened to the Antipodes EX as a renderer only, with Roon Server running on his computer. Then he heard how much better the EX sounded when it ran both the Server and Renderer apps. Then we sent him a CX to use as a Server feeding the EX as a Renderer, and he immediately discovered both how important the Server device is, and what a breakthrough product the CX is.
"..it took all of 3 seconds before I loudly exclaimed: "Holy Shit!" The difference was not subtle, it was huge! Wow man, everything the EX does so well was still there, but magnified [by the CX+EX Solution]. The soundstage was now even larger, both wider and deeper and even more enveloping, the delivery more powerful, with even more impressive dynamics."
"There comes a time when a reviewer just lacks the superlatives to describe the latest experience and for me, this is it. This combination is, quite simply, the very best digital front end that I have heard."